Daily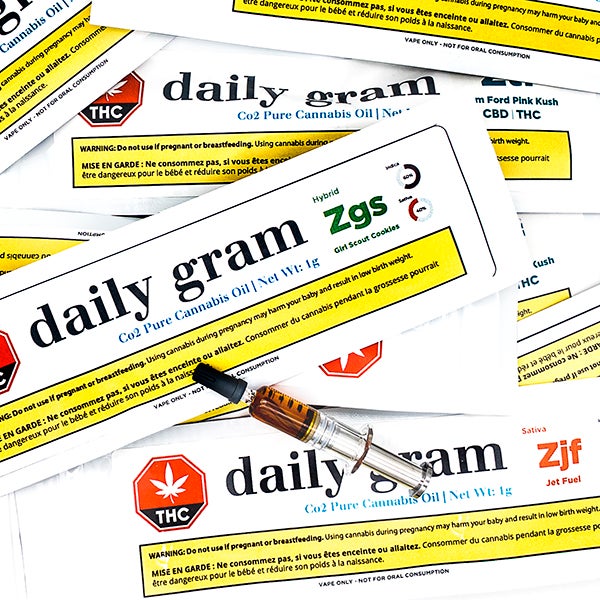 Daily uses state of the art technology and proprietary formulas to produce high quality cannabis extracts for medical and recreational use.
Cartridges and Disposables
Vape pens are a type of vaporizer designed specifically to vaporize cannabis distillates and CO2 oils. They are called pens because the compact design of the vape device closely resembles that of a traditional pen. A vape pen consists of two pieces: a battery and cartridge.
Vape cartridges are all filled with cannabis distillate or CO2 oils that's designed for optimal vaporization using a portable battery.
Disposable vape pens are all in one, pre-charged vape pens pre-filled with exceptionally high-quality CO2 oils
Oils and Tinctures
CBD Infused Products
A CBD tincture is a dietary supplement that comes in liquid form and has a very potent cannabidiol content, you can take it sublingually or simply add it to your food or drinks.
Sublingually is the most effective way of taking this product. The membrane under your tongue allows for absorption by your sublingual artery. From there it will travel to your external carotid artery, then through the internal carotid artery, and into your brain. Effects can start to take place in about 15 minutes.